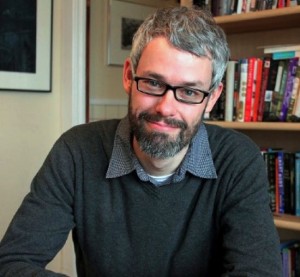 I am an environmental social scientists with a Ph.D. in Science and Technology Studies. In 2015 I joined the FracTracker Alliance, a Pittsburgh-based non-profit that produces maps, data analysis, and digital storytelling projects to communicate the impacts of global oil and gas extraction. I am also a Visiting Research Professor at the Center for Science, Technology and Society at Drexel University. In January 2016 I was appointed to the Pennsylvania Department of Environmental Protection's Environmental Justice Advisory Board.
My NSF-funded doctoral research, conducted from 2010-2015 at Rensselaer Polytechnic Institute, investigated the emergence of citizen science groups across Pennsylvania, New York, and West Virginia that mobilized to assess shale gas extraction's risks to watersheds. My present work seeks to understand the social and political dynamics that make for effective community-based research, and how data that stems from these efforts can both inform the public as well as influence environmental governance. Broadly conceived, this research encompass the study of environmental justice movements, the politics of technological design, as well as public engagements in scientific/environmental controversies.
Prior to beginning doctoral studies, I was an instructor at Clark University ('01-'09) and the School of the Museum of Fine Arts ('05-'07), building and teaching courses in communications and culture, history of technology, as well as electronic arts and film studies. During this time I was also a resident caretaker for the Massachusetts Audubon Society ('07-'10), working on land-bank conservation projects, as well as facilitating environmental education programs with local community groups. I received an MFA from the School of the Museum of Fine Arts in Boston ('03-'05) and received a BS in computer science from Worcester Polytechnic Institute ('93-'97).